INTERNATIONAL INTERCULTURE & VIDEO
By Julie & Mathieu, from France
(www.owiwo.fr)
with the children of Tegal Ambah
the 19th June 2014,
Jule and Mathieu were closing a world tour when they arrived in Jakarta. They visited Morocco, Guinea, Bolivia, Canada, Indonesia, and then will go to Romania before coming back to France
In every country they visit, they meet young teenagers from local organizations or NGOs to tell them their trip worldwide, with maps, games, riddle, etc.
They make the children draw a draw about their own country, then they take picture of the child holding his/her draw.
Then Julie and Mathieu ask simple question to the children, like "Why you like your country?", or "Do you have pets at home?", or "What sport do you practive?".
Julie and Mathieu then videotape their answer.
During this workshop, Julie and Mathieu showed the children the videos shooted in Bolivia and France. The children in France replied by video to the question asked by the Moroccan chilren through video, and the children in Bolivia replied also to the same simple questions.
The video of the Indonesian children will then be displayed to the children in Romania, who will also reply in a video to the questions of the Indonesian children.
Julie and Mathieu post then all the draws and the video they gathered during their worldwide travel on the website: www.owiwo.fr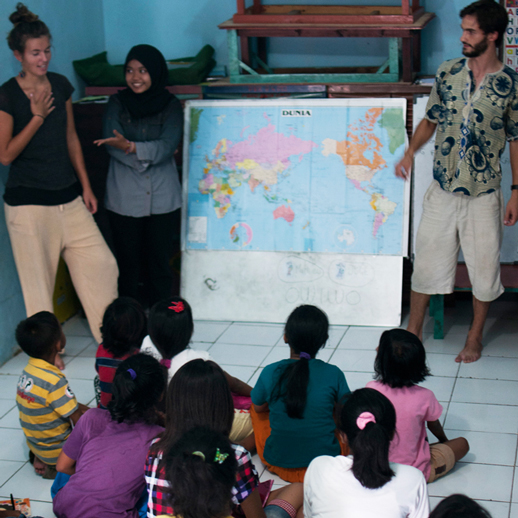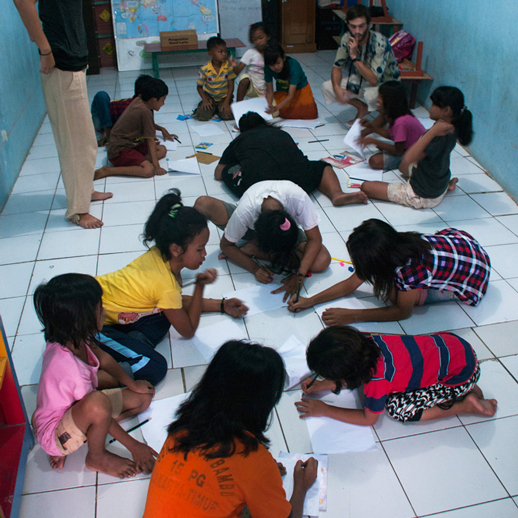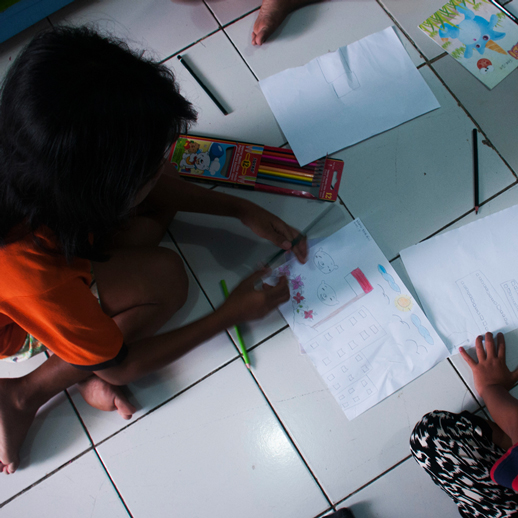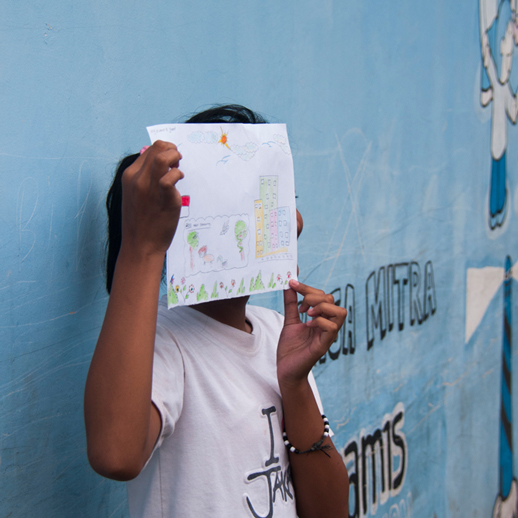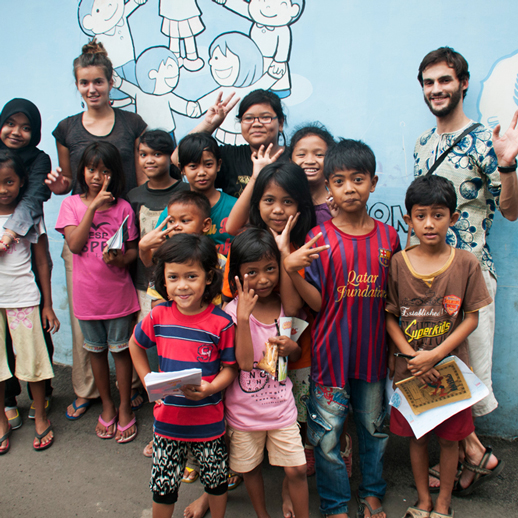 Please contact us!

NEWS!
29 Juny 2014
A New class in Kebun Pala, Kampung Melayu
15 Juny 2014
We have a shelter! Share with Laskar Pendidikan
Ready for a teaching experience?
We need you for English or Math classes, elementary level.
OUR FRIENDS


REALJAKARTA
Jakarta Hidden Tour